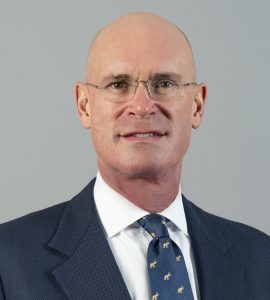 Independent Non-Executive Director
Geoff was 26 years at KPMG, 14 as an audit partner, carrying out assignments in assurance, corporate finance, consulting, forensics and regulation. He then moved to KPMG International advising practices around the world on management issues. This included forming and Chairing the Offshore Island sub-region, and the West African sub-region, headquartered in Lagos. He has worked in more than 85 countries.
Geoff also had senior roles in the UK government, first as a Director in HM Treasury and later as the CEO of the UK government body that funded education and training from age 16 to university. After restructuring this body, Geoff was appointed CEO of the successor organisation that funded Further Education and apprenticeships. Since 2012, he has been or currently is a Non-Executive Director for two banks, a global fund administrator, a charitable apprenticeship training company and two fin-tech start-ups seeking UK banking licenses.