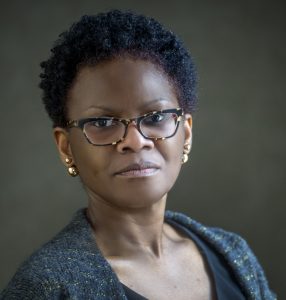 Grace Igbiniyesu is the Bank's Chief Risk Officer, leading the risk management operations of the Bank.  With the Bank now at an important transformational stage, her goal is to build a robust risk culture that allows for a sustainable and predictable performance.
Her extensive experience spans more than 25 years in roles that involved risk management and oversight, development risk frameworks, and front line risk support for Citigroup, Lloyds Bank and Banque Marocaine du Commerce Exterieur (BMCE).
She has built risk structures around trade and corporate finance products across different countries in Africa, often acting as a guest credit risk reviewer to ensure consistency of processes. She has set up bespoke lending and risk control initiatives, established an African bank's credit risk and portfolio management functions from scratch and worked as an in-house coach on risk matters aimed at continuously improving risk culture.
Grace has a degree in business administration and an MBA.