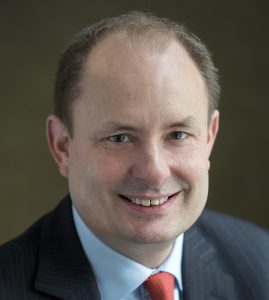 Tim Gillman is the Bank's Chief Operations Officer, ensuring that people, systems and processes combine to deliver for the Bank's customers as effectively, efficiently and safely as possible.
Tim has a wealth of banking experience across Operations, Technology and Risk with a particular focus on implementing automated and digital solutions to meet customer needs.
Prior to joining the Bank, Tim spent 27 years at Barclays holding a range of positions such as COO for Europe, Managing Director of Business Banking and Consumer Lending Operations and was also the Chief Controls Officer for Personal & Corporate Banking Operations & Technology.